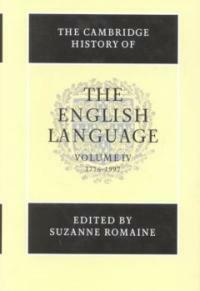 000
00728namuu2200205 a 4500
001
000000646145
005
19990927113422
008
990316s1998 enk b 001 0 eng d
020

▼a

0521264774
040

▼a

FBF

▼b

fre

▼c

FBF

▼d

211009
049

▼l

111137074

▼v

4
082

0

4

▼a

420.9

▼2

21
090

▼a

420.9

▼b

C178

▼c

4
245

0

4

▼a

The Cambridge history of the English language.

▼n

volume IV,

▼p

1776-1997 /

▼c

edited by Suzanne Romaine.
260

▼a

Cambridge :

▼b

Cambridge University Press,

▼c

1998.
300

▼a

xix, 783 p. ;

▼c

24 cm.
504

▼a

Includes bibliographical references (p. 708-761) and index.
650

7

▼a

Anglais (langue)

▼x

Histoire.

▼2

ram
700

1

▼a

Romaine, Suzanne ,

▼d

1951-
---
Holdings Information
No.
Location
Call Number
Accession No.
Availability
Due Date
Make a Reservation
Service

No.

1

Location

Main Library/Western Books/

Call Number

420.9 C178 4

Accession No.

111137074

Availability

Available

Due Date

Make a Reservation

Service

No.

2

Location

Sejong Academic Information Center/Stacks(Preservation)/

Call Number

420.9 C178 4

Accession No.

151194294

Availability

Available

Due Date

Make a Reservation

Service
No.
Location
Call Number
Accession No.
Availability
Due Date
Make a Reservation
Service

No.

1

Location

Main Library/Western Books/

Call Number

420.9 C178 4

Accession No.

111137074

Availability

Available

Due Date

Make a Reservation

Service
Contents information
Author Introduction
수잔 로메인
(엮은이)
영국 버밍엄 대학교에서 언어학으로 박사학위를 받았고 막스-프랑크 정신언어학연구소의 선임연구원을 지냈다. 1984년부터 지금까지 옥스퍼드 대학교 머턴 칼리지의 언어학과 교수로 있으면서 스코틀랜드 아동들의 이중 언어 습득 과정과 영국 내의 펀자브어 사용자에 관해 연구하고 있다. 지은책으로는 <이중언어(Bilingualism)>(1989), <언어, 교육, 그리고 개발 : 파푸아뉴기니의 도시와 농촌의 토크피신어(Language, Education and Development : Urban and Rural Tok Pisin in Papua New Guinea)>(1992), <사회 속의 언어 : 사회언어학 입문(Languqge in Society : An Introduction to Sociolinguistics)>(1994) <의사소통하는 성(Communicating Gender)>(1999) 등이 있다.
Information Provided By: :

Table of Contents
1. Introduction Suzanne Romaine; 2. Vocabulary John Algeo; 3. Syntax David Denison; 4. Onomastics Richard Coates; 5. Phonology Michael K. C. MacMahon; 6. English grammar and usage Edward Finegan; 7. Literary language Sylvia Adamson; Glossary of linguistic terms; Bibliography; Index.
Information Provided By: :