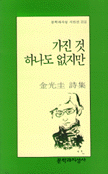 000
00620camcc2200217 c 4500
001
000000604676
005
20110107175935
007
ta
008
980915s1998 ulk 000cp kor
020

▼a

8932010048

▼g

02810
040

▼a

211009

▼c

211009

▼d

211009
049

1

▼l

111111103

▼l

111111104

▼l

111111105
082

0

4

▼a

895.714

▼2

22
085

▼a

897.16

▼2

DDCK
090

▼a

897.16

▼b

김광규 가
100

1

▼a

김광규

▼g

金光圭,

▼d

1941-

▼0

AUTH(211009)22116
245

1

0

▼a

가진 것 하나도 없지만 /

▼d

김광규 지음
260

▼a

서울 :

▼b

문학과지성사,

▼c

1998
300

▼a

134 p. ;

▼c

21 cm
440

0

0

▼a

문학과지성 시인선 ;

▼v

214
---
Holdings Information
No.
Location
Call Number
Accession No.
Availability
Due Date
Make a Reservation
Service

No.

1

Location

Main Library/Monographs(4F)/

Call Number

897.16 김광규 가

Accession No.

111111103

Availability

Available

Due Date

Make a Reservation

Service

No.

2

Location

Main Library/Monographs(4F)/

Call Number

897.16 김광규 가

Accession No.

111111104

Availability

Available

Due Date

Make a Reservation

Service

No.

3

Location

Main Library/Monographs(4F)/

Call Number

897.16 김광규 가

Accession No.

111111105

Availability

Available

Due Date

Make a Reservation

Service
Contents information
Book Introduction
이 시집에서 시인은 우리를 둘러싸고 일어나는 모든 일들을 시적 화자의 냉정한 눈초리에 의해 가감없이 객관적으로 묘사한다. 그 묘사는 있는 그대로의 묘사가 아니라 일정한 거리와 높이에서 비판적으로 조망하는 분석적 묘사이다. 이 일정한 위치를 점하고 있는 화자의 시선은 어떠한 흔들림이 없이 일관될 뿐만 아니라 현상을 해체하고 결합시키는 탁월한 구성력에 의해 드러나지 않는 본질을 선명하게 가시화시킨다는 특색을 지닌다. 화자의 이러한 시선의 특이성 때문에 시들은 견고한 객관성과 힘있는 설득력을 갖게 된다.


Information Provided By: :

Author Introduction
김광규
(지은이)
1941년 서울에서 태어나, 서울대 및 동대학원 독문과를 졸업하고, 독일 뮌헨에서 수학했다. 1975년 계간 『문학과지성』을 통해 등단한 이후 1979년 첫 시집 『우리를 적시는 마지막 꿈』으로 녹원문학상을, 1983년 두번째 시집 『아니다 그렇지 않다』로 김수영문학상을, 1990년 다섯번째 시집 『아니리』로 편운문학상을, 2003년 여덟번째 시집 『처음 만나던 때』로 대산문학상을, 2007년 아홉번째 시집 『시간의 부드러운 손』으로 이산문학상을, 2011년 열번째 시집 『하루 또 하루』로 시와시학 작품상을 수상했다. 그 밖에 시집 『크낙산의 마음』『좀팽이처럼』『물길』『가진 것 하나도 없지만』, 시선집 『희미한 옛사랑의 그림자』『누군가를 위하여』, 산문집 『육성과 가성』『천천히 올라가는 계단』, 학술 연구서 『권터 아이히 연구』 등을 펴냈다. 그리고 베르톨트 브레히트 시선 『살아남은 자의 슬픔』, 하인리히 하이네 시선 『로렐라이』 등을 번역 소개하는 한편, 영역 시집 Faint Shadows of Love(런던, 1991), The Depths of A Clam(버팔로, 2005), 독역 시집 Die Tiefe der Muschel(빌레펠트, 1999), Botschaften vom grunen Planeten(괴팅엔, 2010), 불역 시집 La douce main du temps(파리, 2013), 중역 시집 『模糊的旧愛之影』(북경, 2009) 등을 간행했다. 독일 예술원의 프리드리히 군돌프 상(2006)과 한독협회의 이미륵 상(2008)을 수상했으며 2016년 현재 한양대 명예교수(독문학)이다.
Information Provided By: :

Table of Contents


목차
시인의 말
제1부 중얼중얼
 종 = 11
 중얼중얼 = 12
 듣고 싶은 입 = 13
 침묵 요금 = 14
 해시계 = 16
 예술가 = 17
제2부 그리운 세상
 혀빠지게 힘든 일 = 21
 대성당 = 22
 석근이 = 23
 탄곡리에서 = 24
 주머니 없는 옷 = 25
 유리 닦는 사람 = 26
 모르쇠 = 28
 구석 자리 사람들 = 29
 여름에 일어난 사건 = 30
 목련꽃은 올해도 = 31
 바지만 입고 = 32
 무너진 건물더미에 깔려 = 33
 디셈버 송 = 34
 서른다섯 해 = 36
 그리운 세상 = 38
제3부 시름의 도시
 뒤로 걷는 사내 = 41
 편리한 세상 = 42
 바깥 절 = 43
 마포 사거리 = 44
 금관 악기 같은 목소리로 = 46
 동해로 가는 길 = 47
 홍제천 = 48
 길을 물으면 = 49
 시름의 도시 = 50
 선인장꽃 = 52
 새밥 = 54
제4부 서문 밖 여울
 느릿느릿 = 59
 우부드를 지나서 = 60
 박새의 노래 = 62
 해질녘 = 63
 서서 죽는 나무 = 64
 소쩍새 = 65
 산까치 = 66
 점박이돌 = 67
 서문 밖 여울 = 68
 얇은 얼음 같은 = 70
 지나가버리는 길 = 72
제5부 나무로 만든 부처
 하얀 운전자 = 75
 곰이의 구멍 = 76
 번데기 = 78
 동물의 세계 = 79
 곰취나물 = 80
 시조새 = 81
 옥수수를 팔던 할머니 = 82
 검댕이 = 83
 돌이 된 나무 = 84
 어딘가 달라졌다 = 85
 소금쟁이 = 86
 발틱해의 청어 = 88
 나무로 만든 부처 = 89
 막스 리버만 길 = 90
 끝의 한 모습 = 92
제6부 가을 숲에서
 생각보다 짧았던 여름 = 97
 다시 떠나는 그대 = 98
 축혼가 = 100
 공을 쫓아서 = 101
 쓸모 없는 친구 = 102
 다른 자리에서 = 103
 일수와 한수 = 104
 사형에 반대한다 = 105
 여섯시 = 106
 밤새도록 잠 못 이루고 = 107
 누군가를 위하여 = 108
 약수터 가는 길 = 110
 빨리 먼저 앞질러 = 111
 가을 숲에서 = 112
 서울에서 속초까지 = 114
 금혼식 = 116
 이야기 들어줄 사람 = 117
 가진 것 하나도 없지만 = 118
 제대로 그리지 못한 그림 = 120
해설 : 두 개의 시간 / 성민엽 = 121