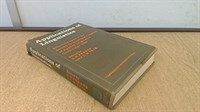 Applications of linguistics : selected papers of the second International Congress of Applied Linguistics, Cambridge, 1969
000
00970camuuu2002651 4500
001
000000072430
005
.0
008
760120s1971 enka b 10010 eng
010

▼a

71173659 //r894
015

▼a

B***
020

▼a

0521080886
041

0

▼a

engfre
049

▼l

412241025
050

0

▼a

P23

▼b

.I53 1969a
082

▼a

418
090

▼a

418

▼b

I61a
111

2

0

▼a

International Congress of Applied Linguistics

▼n

(2nd :

▼d

1969 :

▼c

Cambridge, England)
245

1

0

▼a

Applications of linguistics :

▼b

selected papers of the second International Congress of Applied Linguistics, Cambridge, 1969 /

▼c

Edited by G. E. Perren and J. L. M. Trim.
260

0

▼a

Cambridge [Eng.] :

▼b

University Press,

▼c

c1971.
300

▼a

xviii, 497 p. :

▼b

illus. ;

▼c

24 cm.
500

▼a

English or French.
504

▼a

Includes bibliographical references.
650

0

▼a

Applied linguistics

▼x

Congresses.
700

1

0

▼a

Perren, G. E.,

▼e

ed.
700

1

0

▼a

Trim, J. L. M.

▼q

(John Leslie Melville),

▼e

ed.
---
Holdings Information
No.
Location
Call Number
Accession No.
Availability
Due Date
Make a Reservation
Service

No.

1

Location

Centennial Digital Library/Stacks(Preservation)/

Call Number

418 I61a

Accession No.

412241025

Availability

Available

Due Date

Make a Reservation

Service
Contents information
Table of Contents
Foreword; Editors' introduction; Part I. Papers from Plenary Sessions: 1. Applications of linguistics; 2. The uses of sociolinguistics; 3. Technological development for language learning; 4. Applied computational linguistics; 5. La neurolinguistique; 6. Linguistic factors in communications engineering; Part II. Papers from Specialist Sections: 7. Language and attitudes of the Spanish-speaking youth of the Southwestern United States; 8. Some comparative descriptions of children's language; 9. Cross-level interference: the influence of L1 syllable structure on L2 morphological error; 10. Some psycholinquistic considerations involved in a language-testing project; 11. A suggested rationale for the treatment of developmental disorders of language; 12. Language testing in the primary school; 13. The Radio Brighton pilot project: an experiment in teaching languages by radio and telephone; 14. The reliability of the essay subtest in a university entrance test in English for non-native speakers of English; 15. Tensions of television course-writing; 16. Aptitude for and proficiency in French in the first year of the UK secondary school; 17. Linguistic observations on the heroic couplet in English poetry; 18. The use of the Dvanagari script as a phonemic notation for the teaching of English pronounciation in North India; 19. Analyse electronique de textes litteraires appliquee a la lexicographie en Italie; 20. Bruit et perception auditive (etude experimentale); 21. Applications of behavioural technology: from conventional lab teaching to technological total self-instruction; 22. Distinctive features and phonetic dimensions; 23. Learning and re-learning articulartory skills; 24. Grammaires d'enfants agrammatiques; 25. An error analysis in German of first-year university students; 26. Analysis of decoding impairments in dysaphasic subjects; 27. Three experiments in the use of VTR in language teaching; 28. Children's use of categorisation in remembering verbal material; 29. Teaching syntactic maturity; 30. Preliminary recommendations of the Swedish research project on language laboratories in university teaching: an interim report; 31. Some temporal factors in the listening behaviour of second language students; 32. Static and dynamic lexical systems; 33. A quantitative theory of cardinal vowels and the teaching of pronounciation; 34. L'apport de la radio dans l'enseignement du francais a l'ecole primaire senegalaise; 35. Contrastive analysis of the Hungarian and Serbocroation noun phrase; 36. Semantic components in translation theory; 37. Language varieties along the US-Mexican border; 38. Talking to some purpose (choosing the language-teaching points of the Nuffield/Schools Council German course; 39. Limites des applications de la linguistique a la lexicographie; 40. A new concept of the language laboratory and its application to research and the development of proficiency in language learning; 41. Reduced redundancy as a language testing tool; 42. A recent development in English language educaiton in Japan: materials analysis; 43. Where has all the money gone? The need for cost-effectiveness studies in the teaching of foreign langauge; 44. Language development programs for Southern American Negroes; Un cours de francais televise et son evaluation; 46. Teaching standard English to speakers of other dialects; 47. CARLOS: computer-assisted instructions in Spanish; 48. Productive communication testing: progress report; 49. Lexical density and register differentiation; 50. Une solution au probleme des homographes du francais moderne; 51. Research in applied linguistics and its impact upon foreign language teaching materials; 52. Language deprivation and remedial teaching techniques; Appendices.
Information Provided By: :